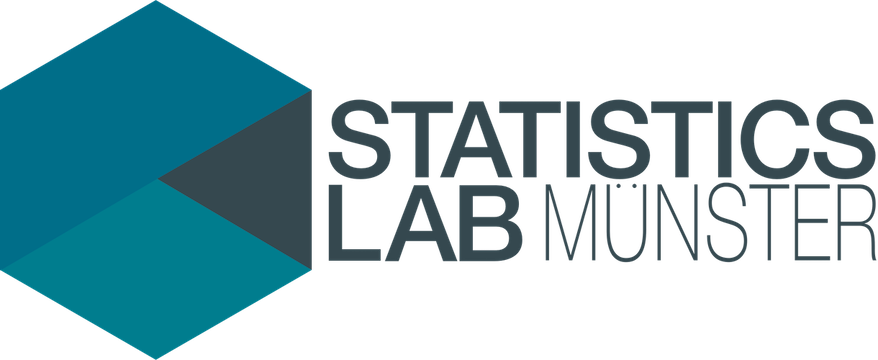 Resources
On this page we provide resources about the Heckman two-stage estimation that can be used for teaching, research, or other purposes. Feel free to use these resources. If you decide to use these resources, we ask you to cite our work:
---
Discussion paper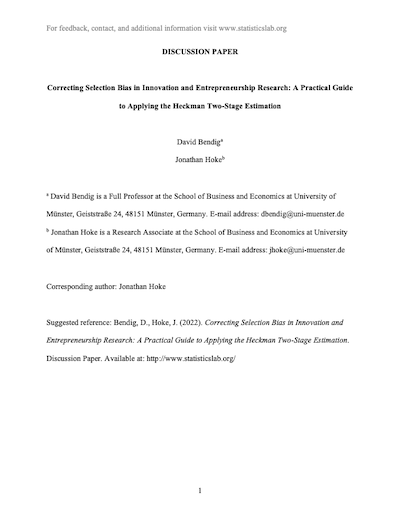 ---
Heckman two-stage estimation flowchart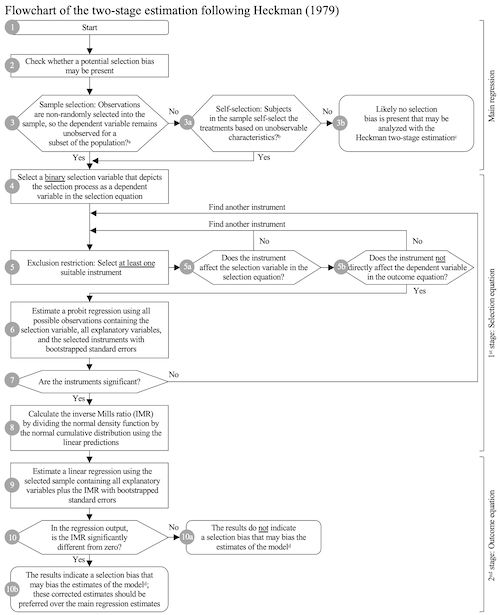 There is also an interactive version of the flowchart available.
The process of this interactive flowchart can be accessed directly in this browser window.








---
Heckman two-stage estimation presentation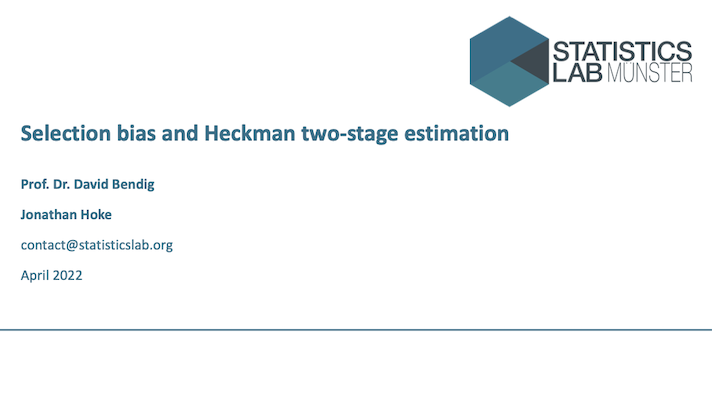 ---